SIQUEIROS IN LOS ANGELES
:

CENSORSHIP DEFIED
The Autry
This exhibition explores the works David Alfaro Siqueiros created during his 7 months in Los Angeles and the impact his artwork, politics, and techniques had on future generations of Los Angeles artists. Featuring more than 100 works and materials from archives and collections across the continent, the exhibition space balances the display of artwork and materials across ideas of gallery presentation, political commentary, and the architecture of muralism.

Experiences in the gallery allow visitors to see and hear contemporary artists share the influence Siqueiros and the Chicano movement had on their work and muralism in the city of Los Angeles. In the spirit of soap box protests during the time of Siqueiros' time in the city, visitors are voted on weekly contemporary issues in local and national politics.

Design of the gallery space respected the display of artwork while showing the influence of city architecture, the whitewashing of public murals, construction barriers, and wheat paste posters.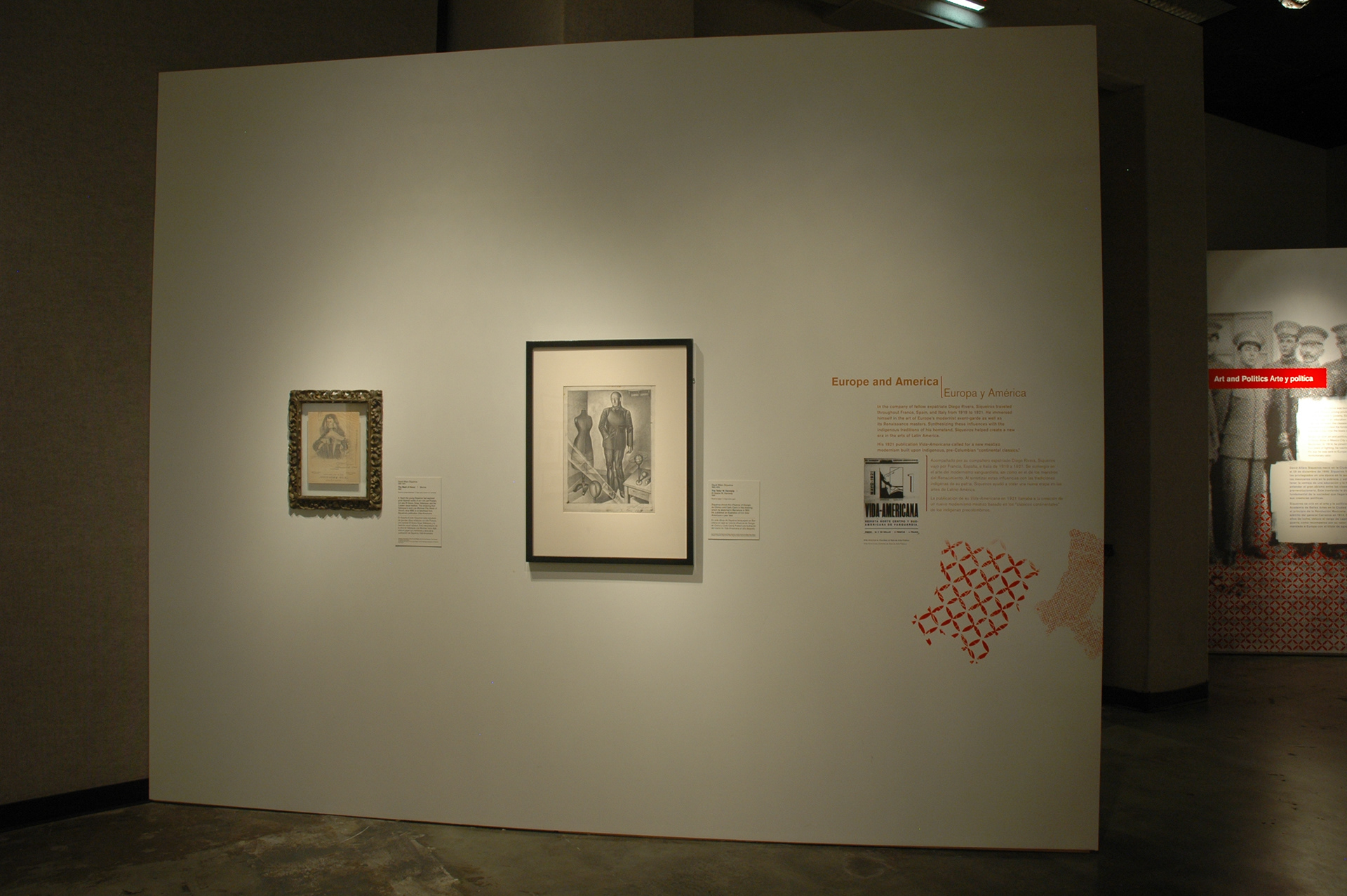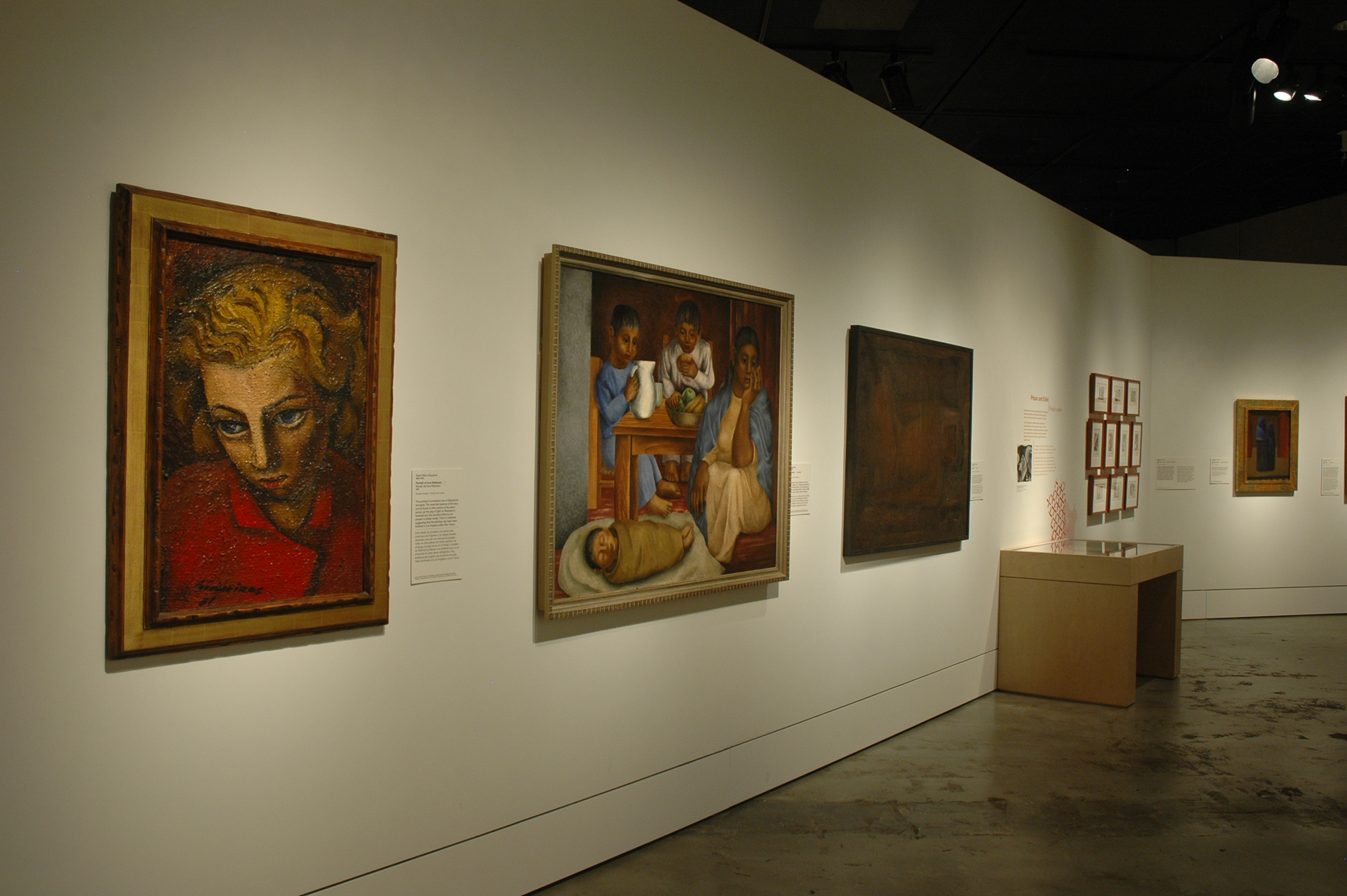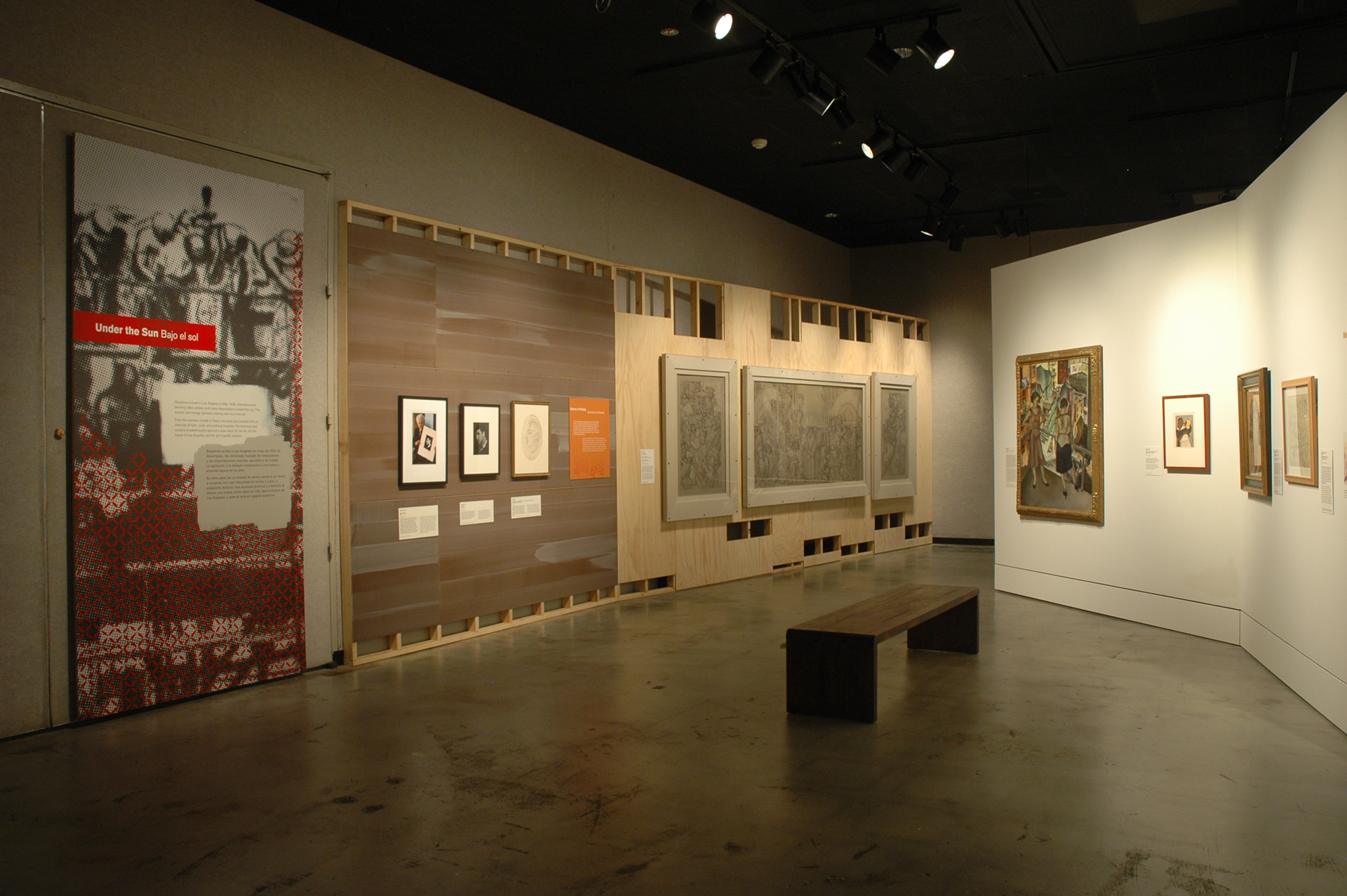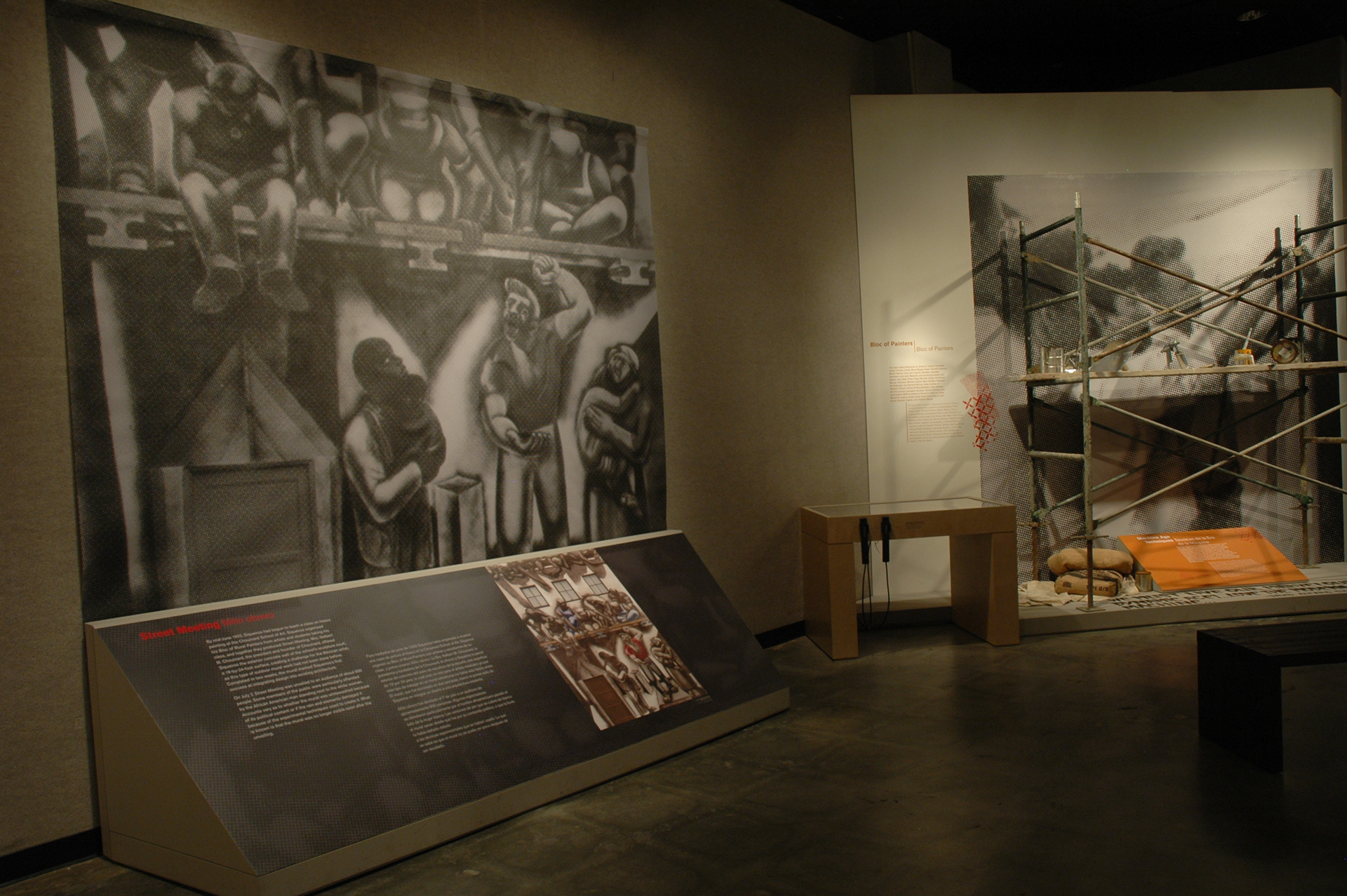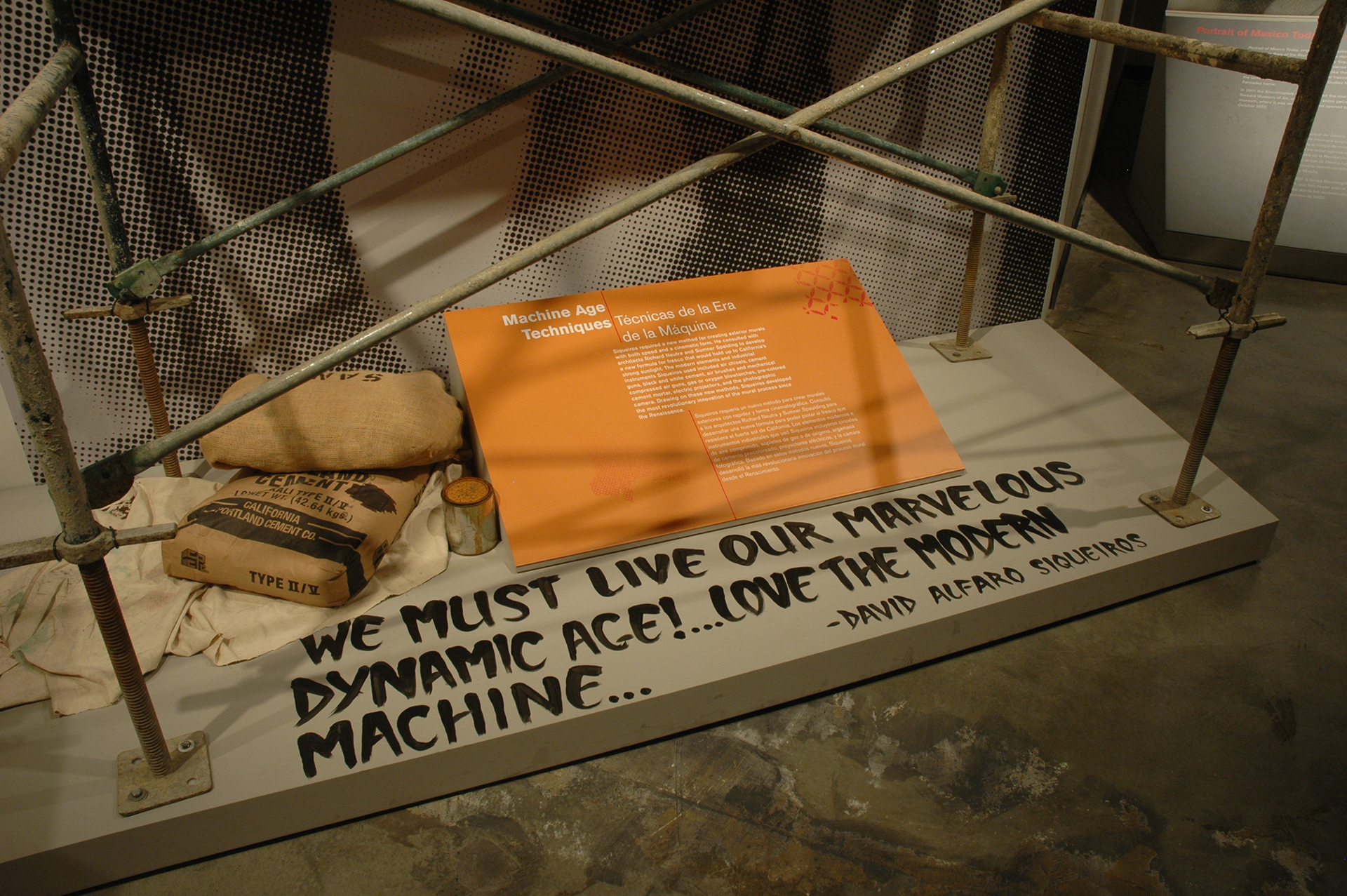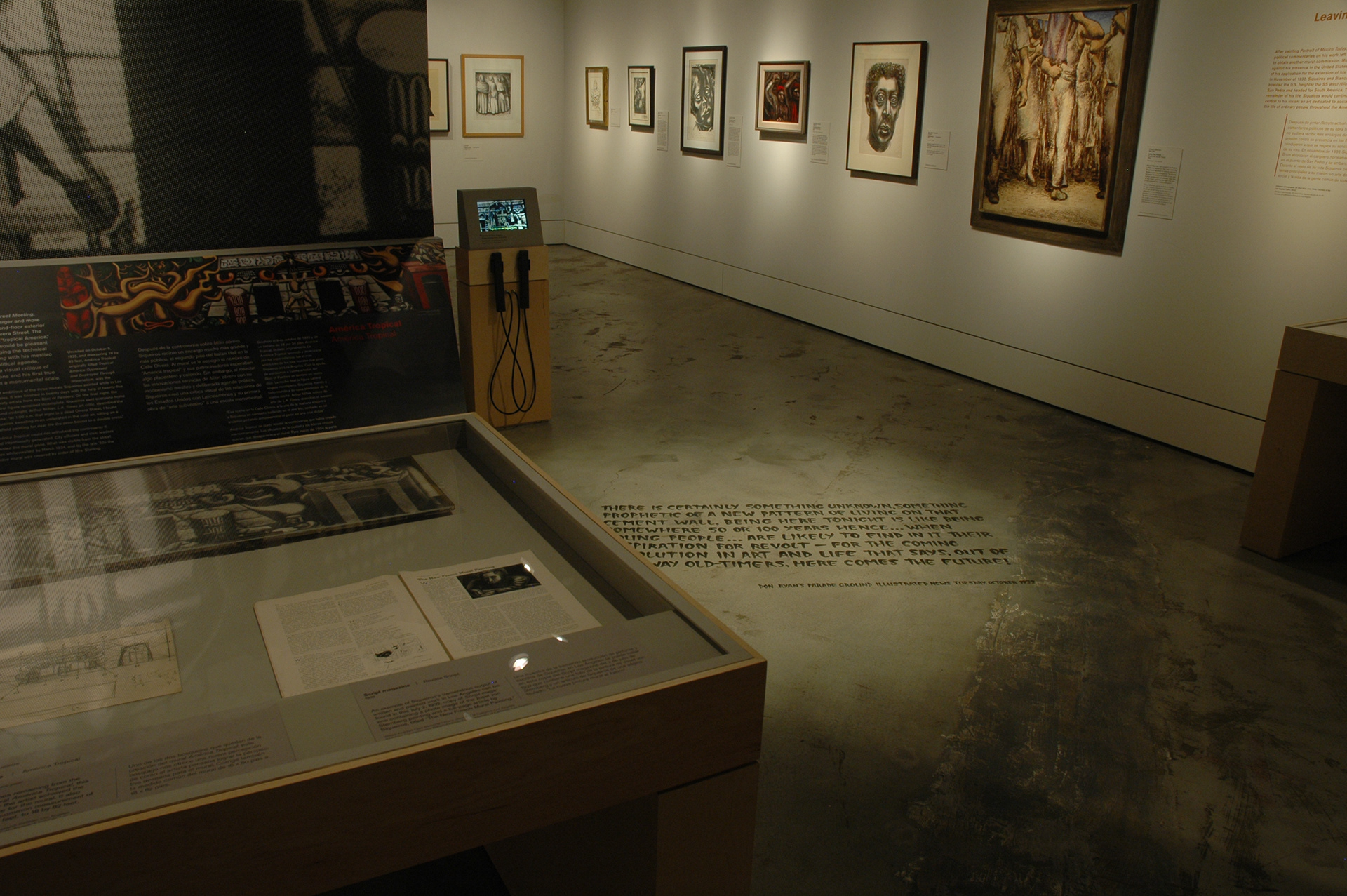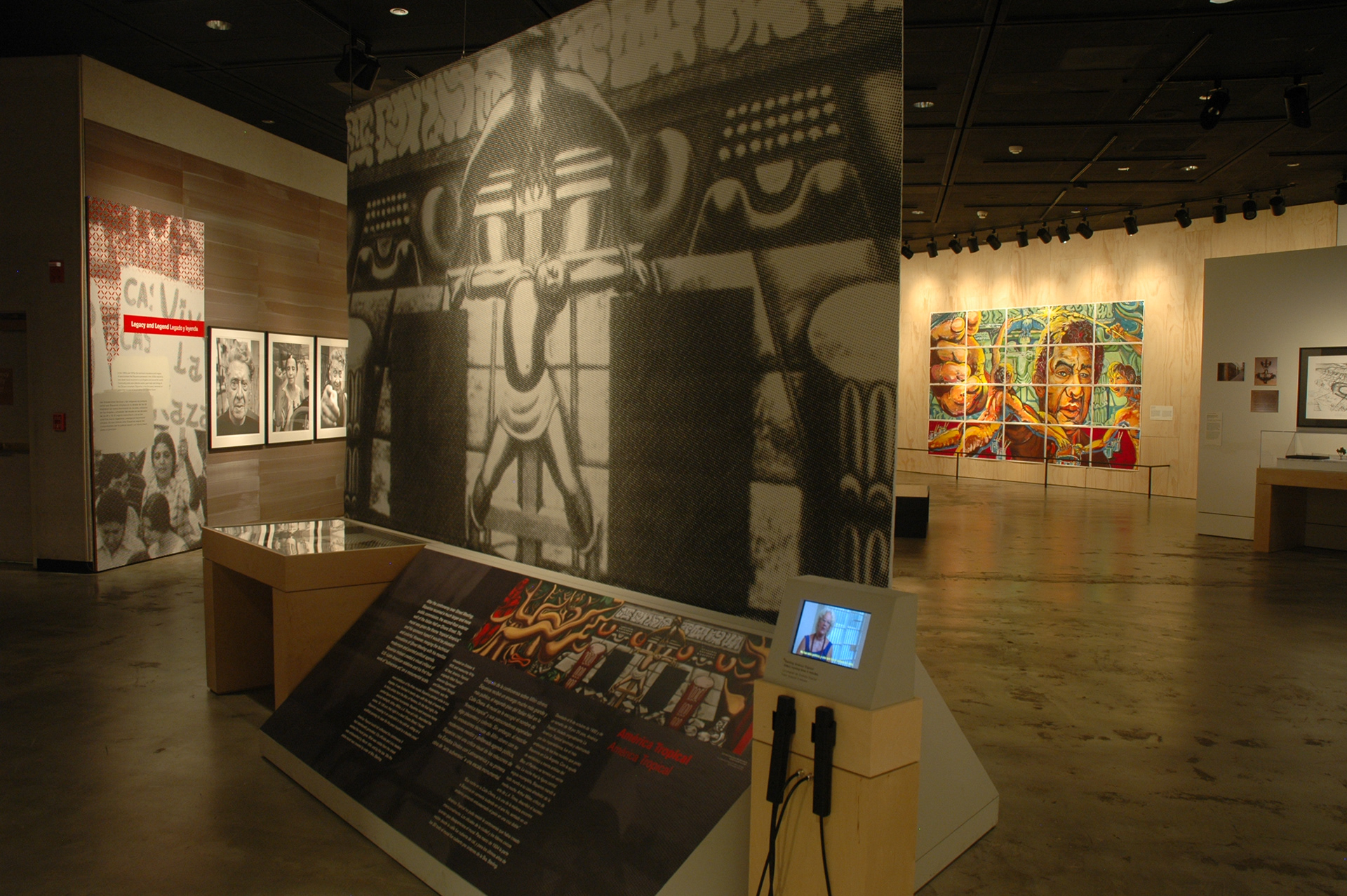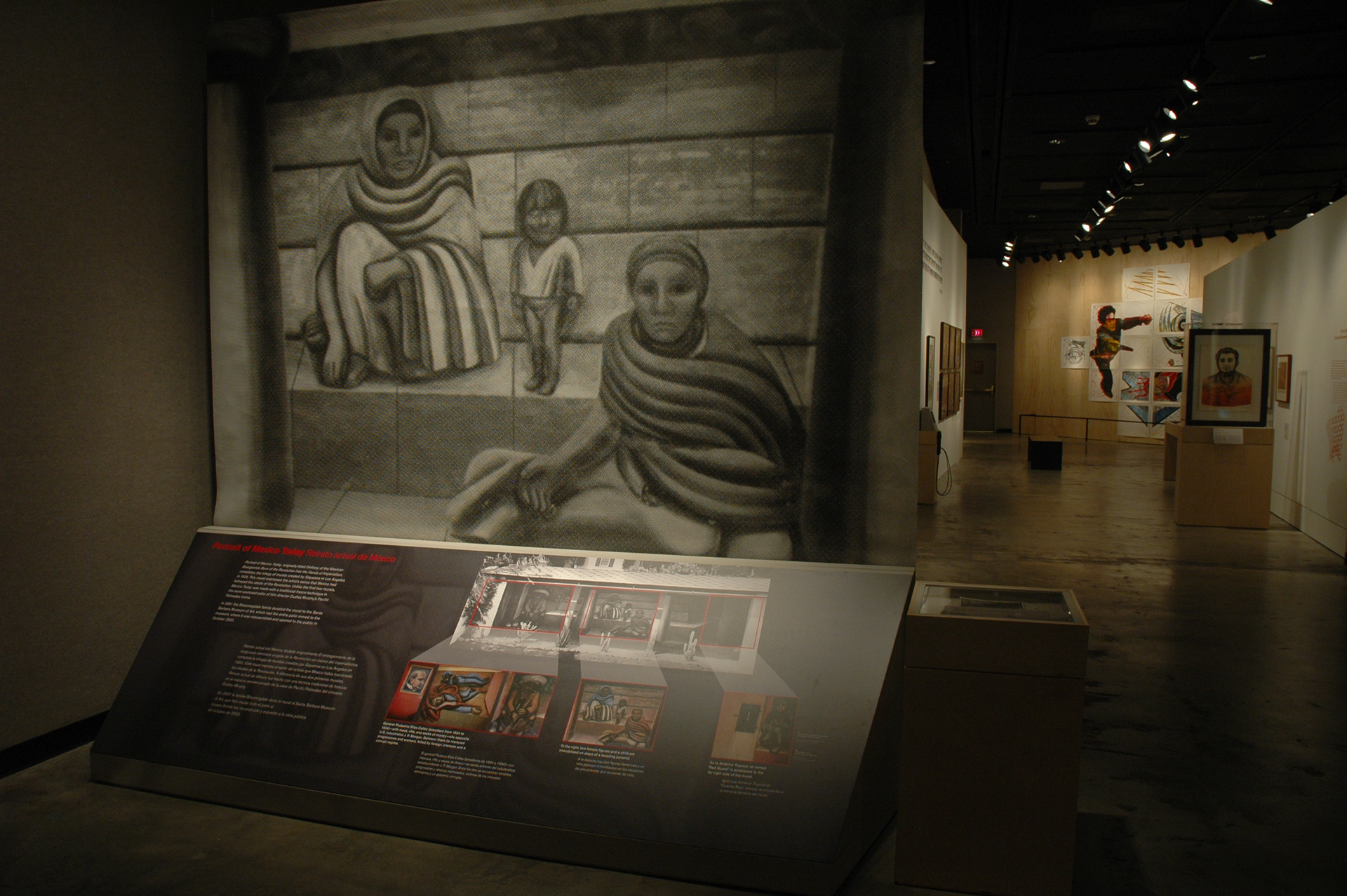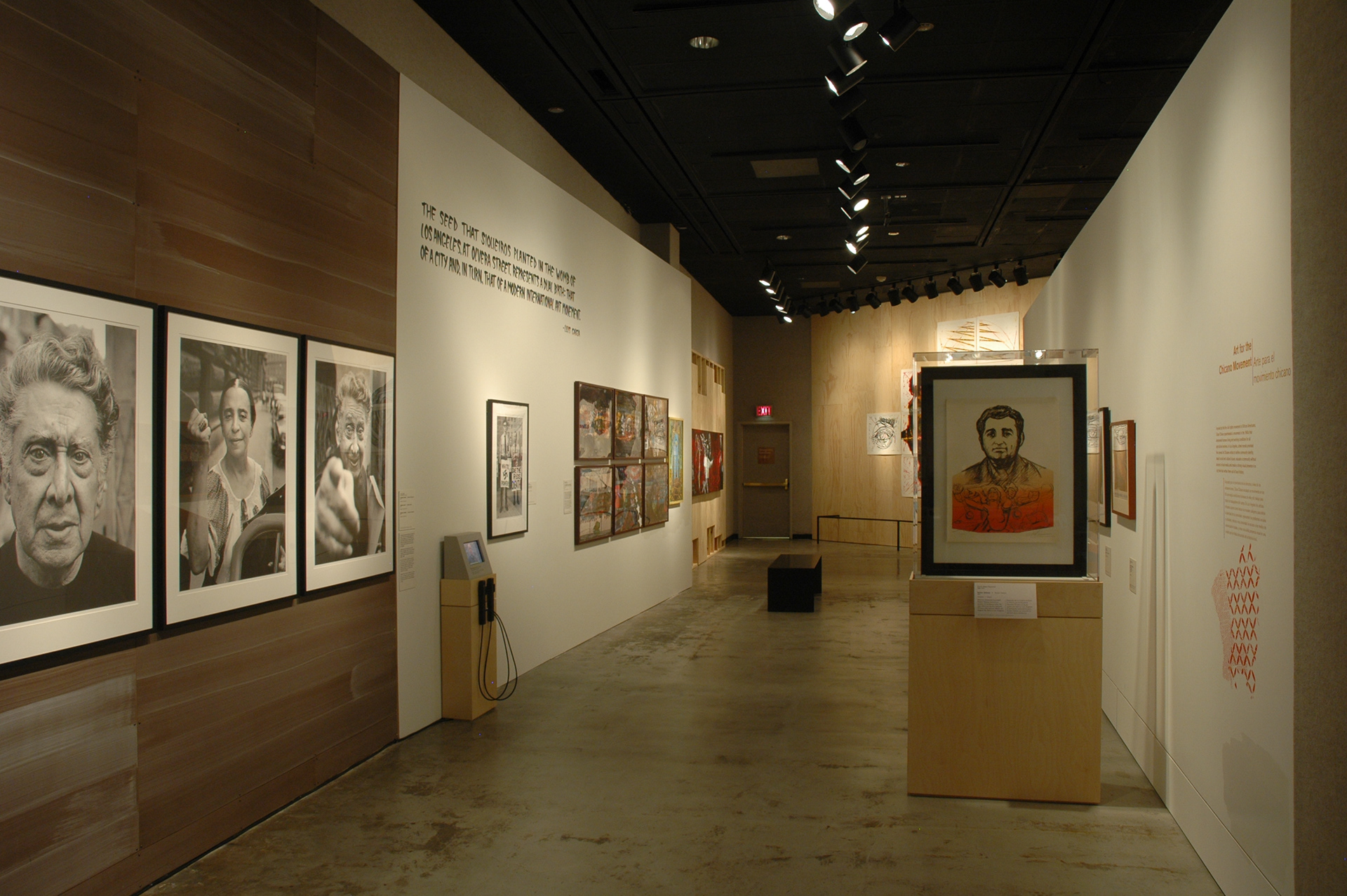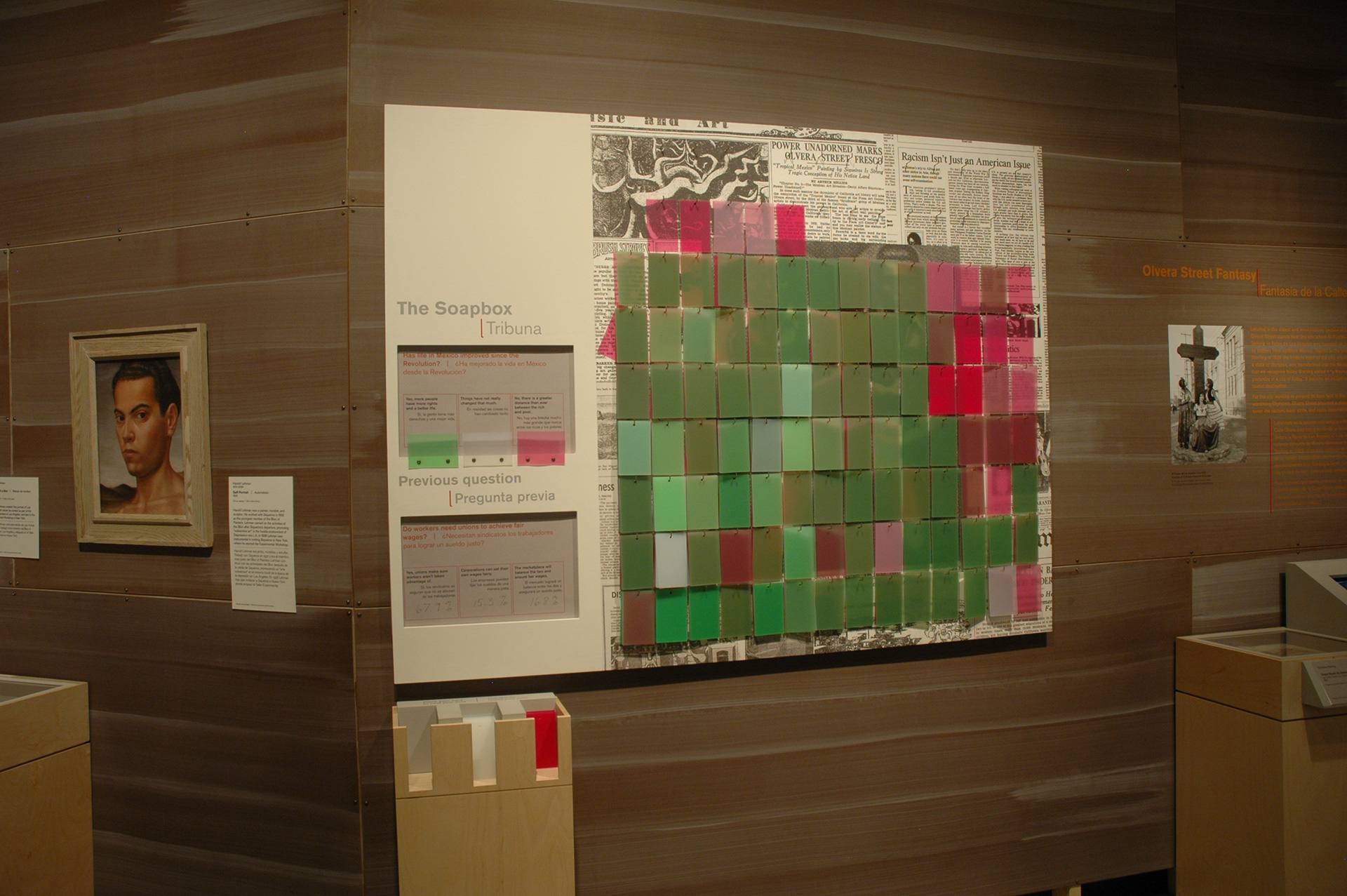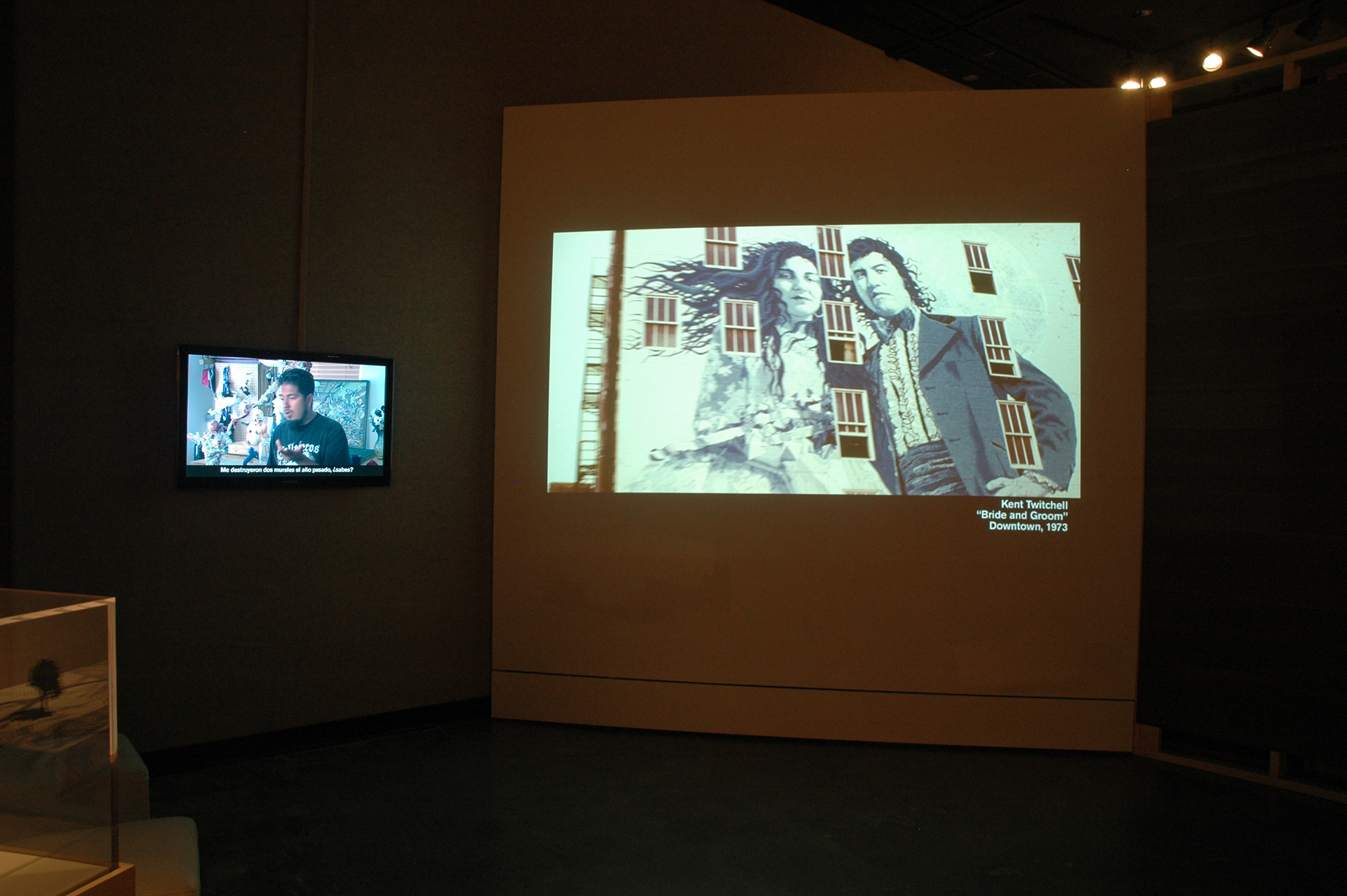 EXHIBITION DESIGN:

PATRICK FREDRICKSON


GRAPHIC DESIGN:

ALAN KONISHI


MEDIA PRODUCTION:

PAULA KESSLER